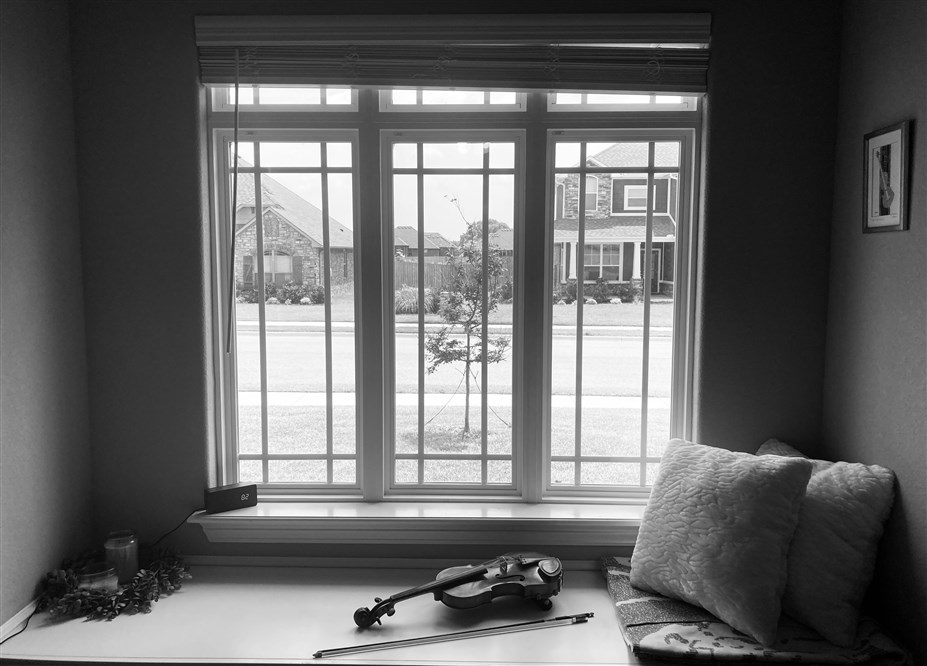 Tuition: Students register each semester and are responsible for tuition for the whole semester. Tuition reserves your weekly lesson time, monthly group lessons, recital preparations and prioritizes my preparations for your lessons and our communications. Semester tuition includes two complimentary lessons, which provide a buffer for sickness, weather, your absences or a bonus for excellent attendance. Tuition may increase from year to year.
Fall 2022 (15 weeks): 30 minute lessons = $455
Payment Methods: Tuition may be paid in full up front or monthly with tuition divided over the months in the semester. I accept cash, checks and PayPal payments at oaheston@gmail.com. Paypal payments include a service fee.
Payments Due: Tuition is due on your first scheduled lesson of the semester for up front payments or the first scheduled lesson of each month for monthly payments. Payments not received by the start of the first scheduled lesson of the month will be charged a $15 late fee.
Communication: Communication is key. Text, call and email when you have questions. Occasionally, we may set up a separate additional appointment to talk about concerns or questions, which may be charged as a lesson.
Events: Student are required to attend all lessons, group lessons, rehearsals and recitals. Parents or guardians are required to attend all events with students under 18 unless I determine otherwise. Parents and guardians assist practice, take notes and record practice videos (I recommend a smart phone). Individual lesson time is reserved for the student and should be prioritized. Group lessons enable students to interact with a music community, learn from others and introduces ensemble playing. While recitals are our time to share our hard work. Arrive early and prepared to learn to all events. Siblings, friends etc. can attend lessons only if they are not a distraction.
Absences: Contact me as early as possible if you decide not to or cannot attend a lesson. We will have that lesson be online at the planned time if possible or students will be given the opportunity to exchange 2-4 practice videos within two days to receive feedback and practice assignments.
Recital Fees: Additional costs of recitals will be shared among studio members. This can include venue, accompanist, refreshments, etc.
Daily Responsibility: Listening to the entire current Suzuki book's audio recording, reviewing previously learned pieces and practice the week's assignments is expected of the student every day. With constant listening and practice incredible progress can be made and this makes music so rewarding.
Progress: Musicianship, life skills and character development are all priorities of lessons, not simply the number or level of music. We will look for and celebrate progress in all of these areas.
Safety: In the case of inclement weather or if any of us is unwell, communicate this as soon as possible and we will work to do an online lesson or exchange practice videos. Other precautions may also be required for safety. I will determine if lessons need to be online for a season. Although it may look different, there is no doubt of the value of continuing in this way. For online lessons, set up five minutes early, in the same place each week, with parents or guardians prepared to be actively involved if that is normal for in the in person lessons and with every effort made to ensure technology will work smoothly.
Additional Information: I have a vision disability (ask me about it if you like!), so I understand how much various challenges can significantly impact study. I would like to encourage students to share any challenges they face with me as they feel comfortable. I strive to respond in compassion, respect privacy and teach accordingly.
Cancellation Policy: I may evaluate students ability to continued instruction based on both the student's and family's commitment, attitude and scheduling. If you decide for any reason to discontinue lessons, let me know as early as possible. Anyone discontinuing mid semester is still responsible to pay the remainder of the semester tuition.