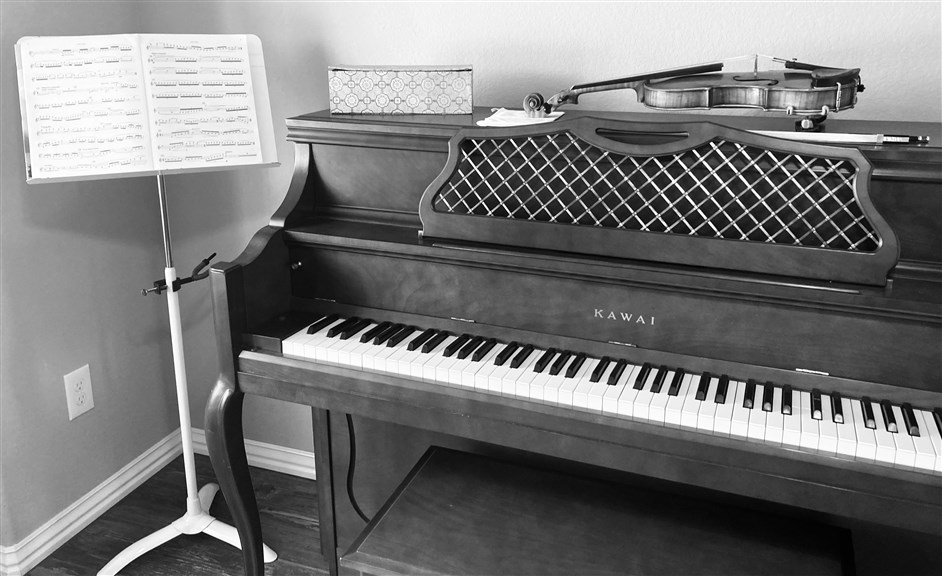 Required Materials
Both beginning and transfer students usually require some materials to begin lessons. Here is a rough outline of what you can expect to purchase in addition to your tuition. Please note that you will be specifically instructed when and what exactly to purchase As needed.
Book 1A Students
Textbook/Workbook: "Step By Steps" 1A with CD by Kerstin Wartburg
CD for Daily Listening: "Suzuki Violin School, Volume 1 CD Hilary Hahn Revised Edition" Available for purchase digitally.
Binder: To keep all violin information together and organized.
Appropriately sized Violin and Bow and Case: Work with your teacher to insure you purchase a quality instrument.
Violin Rosin:
Extra Set of Strings:
Violin Shoulder Rest:
Tuner/Metronome:
Vendors
Palmer Violin Shop
Local luthier (violin maker) for repairs and instrument purchases/rentals.
1114 W Poplar Pl, Rogers, AR 72756
https://www.palmerviolins.com/
479-621-0777
Shar Music
Online vender for instruments, accessories and sheet music.
Example List of Some Required Materials
https://www.amazon.com/hz/wishlist/ls/1COD9JKY6AFVD?ref_=wl_share